Gossip from the Kitchen 2021-2022
---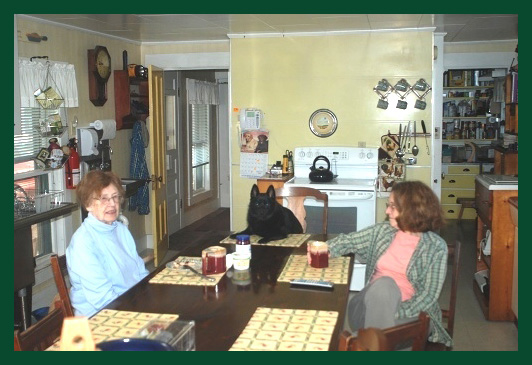 At
the start of 2022 we have been busy with alternating days of mild and freezing. We surely have burned a lot of wood and Doug has made good use of the plow for the driveway. We are open year round and have had a few hardy guests this winter, including a friend from Colorado.
We
have continued with room upgrades and added a double bed to the Crew's Quarters and a Queen bed to the Chickadee Room.
We
are so looking forward and hoping for a covid-free season. The season of 2021 was another one of trying to operate the business in a safe manner and accommodate guests as best we could. We still kept our guests in separate spaces and followed the State of Maine covid guidelines.
Some
guests came in for spring fishing. In the summer we had groups of families and friends stay overnight before launching on their canoe trips on the St. Croix River.
Also,
we had guests who were on bicycle trips stay a night or two.
Then
there was a lot of confusion in regards to going to Canada. The regulations changed from month to month. When the border opened there were lines waiting to pass through and confusion regarding the testing. We had last minute guests who needed a place to stay and were glad to help them in any way that we could be of service. Anyone planning to go to Canada should check their guidelines.
Meanwhile,
we planted a garden and this year put up an electric fence. This worked most of the time to keep the deer out, except for one night. We did manage to harvest and freeze tomatoes and summer squash. I again made refrigerator pickles and freezer pickles.
Doug
was busy with putting a new roof on the garage and museum building. We contracted with a roofer to do the middle part of the inn. He could not get the green shingles until late fall so it was a challenge to try to get it done before the snow came. However, it did snow and he had to work between the storms and ran out of time to roof the barn. He will be back this spring to do the barn.
Mid-September
we had guests here to do contract work at the mill in Baileyville. The company imposed their own restrictions of one worker to each room along with being tested. They were happy with our accommodations and we were pleased that they were careful about the covid virus.
The
end of September was one of those milestone birthdays for me but I was not much into celebrating it. However, some family members did sneak in a trip to visit.
In
October, one of our friends from Princeton, Danielle, made some wonderful cement ghosts for Halloween. We purchased a couple and also had fun using them for Christmas decorations as well.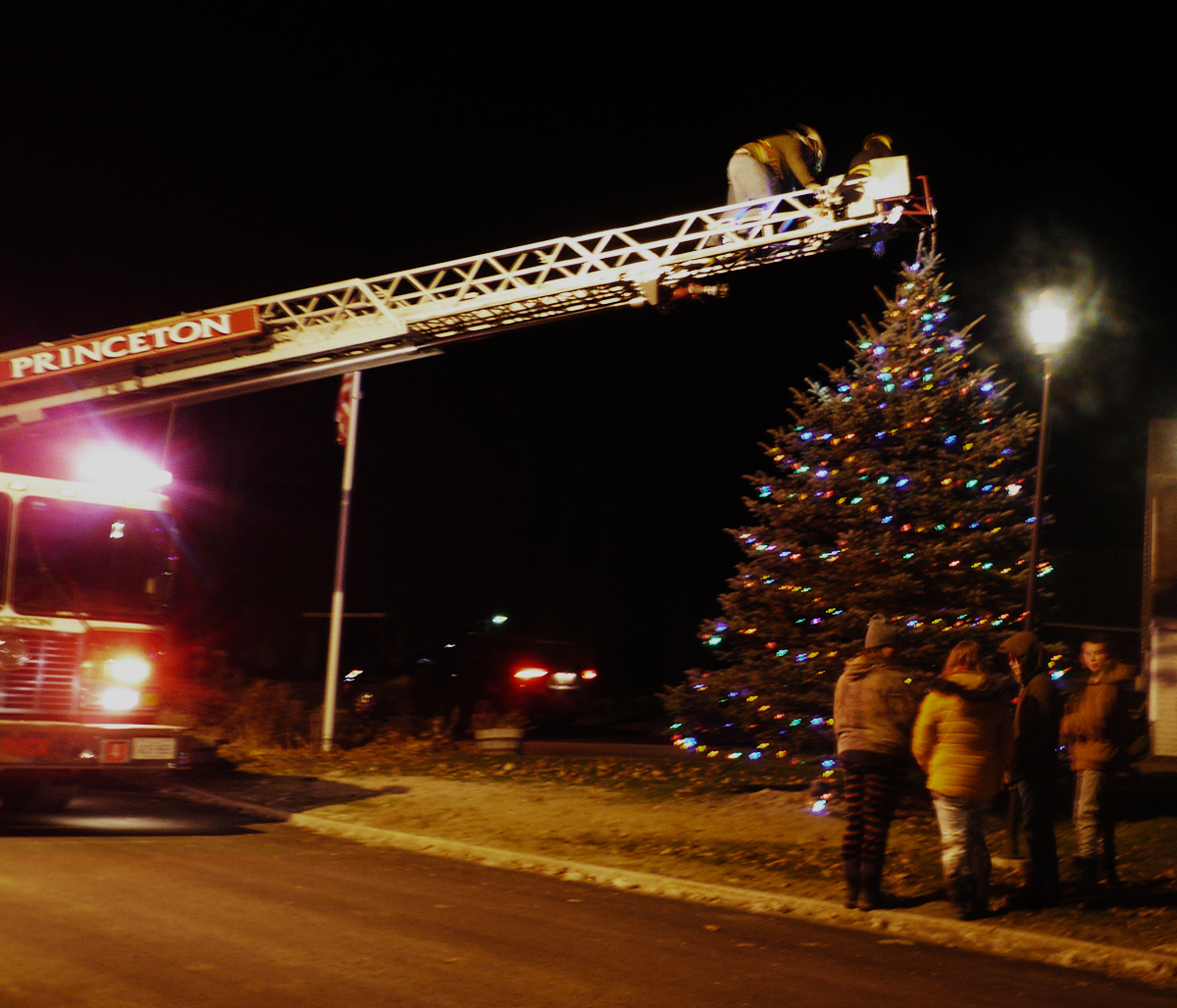 December
of this year we moved ahead with the Princeton Tree Lighting event. Doug put the lights on the Legacy Square tree with my limited help. The celebration was a cold night but was a nice event with the Princeton Fire Department helping out with the new ladder truck to put the star on the top of the tree and the Princeton Baptist Church leading with carols.
Overall
we are hoping as 2022 unfolds, that fishermen can enjoy our streams and lakes; that visitors can enjoy canoe trips and wildlife watching; and that families can visit for reunions and celebrations.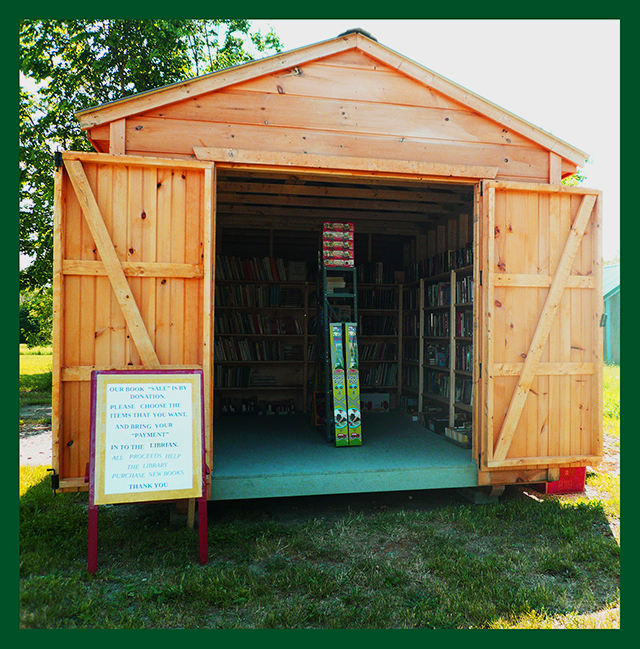 For

genealogy research and information on local families, the Princeton Library is open four days a week. Our librarian is Heidi who along with the Princeton Library committee followed guidelines for libraries to make it safe for her and the patrons. The library offers wifi and use of computers and printer as well as a good selection of books and dvds. Also we have a summer reading program for adults. A great new addition to the library this last year was The Book Shed where extra donated books are sold. All proceeds go back to the library.


Our

Veteran's Monument in Legacy Square, is maintained by volunteers, and continues to be a special place to sit and appreciate our veterans as well as enjoy the garden area. We did manage to put lights on the large pine tree and have a virtual tree lighting for the Christmas holiday.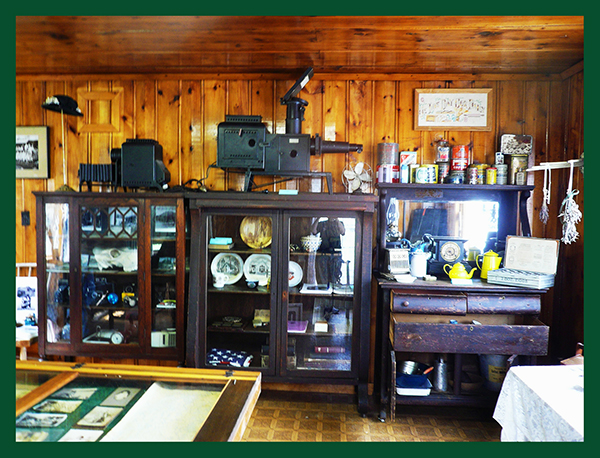 We

have our own Bellmard Cottage Museum. In 2013, we became aware that there was no one place for historical items within the Town of Princeton. Behind the inn is a small cottage which we did not use very much. So, We began the project throughout that spring and summer of gathering personal items that we had saved over the years and designing displays. Sue Story donated a buffet, which Doug repaired, and we refitted cabinets and tables. Also the Friends of Princeton found a trunk in the town building that had photographs and other memorabilia that we put on display. Our own items include variety of vintage tins, enamelware, dishes, furniture and photography equipment. Also Willis Butler, the previous owner, gave us a framed document that included Albert Belmore. Our little museum is now a permanent part of the Bellmard and is open to guests from June-September.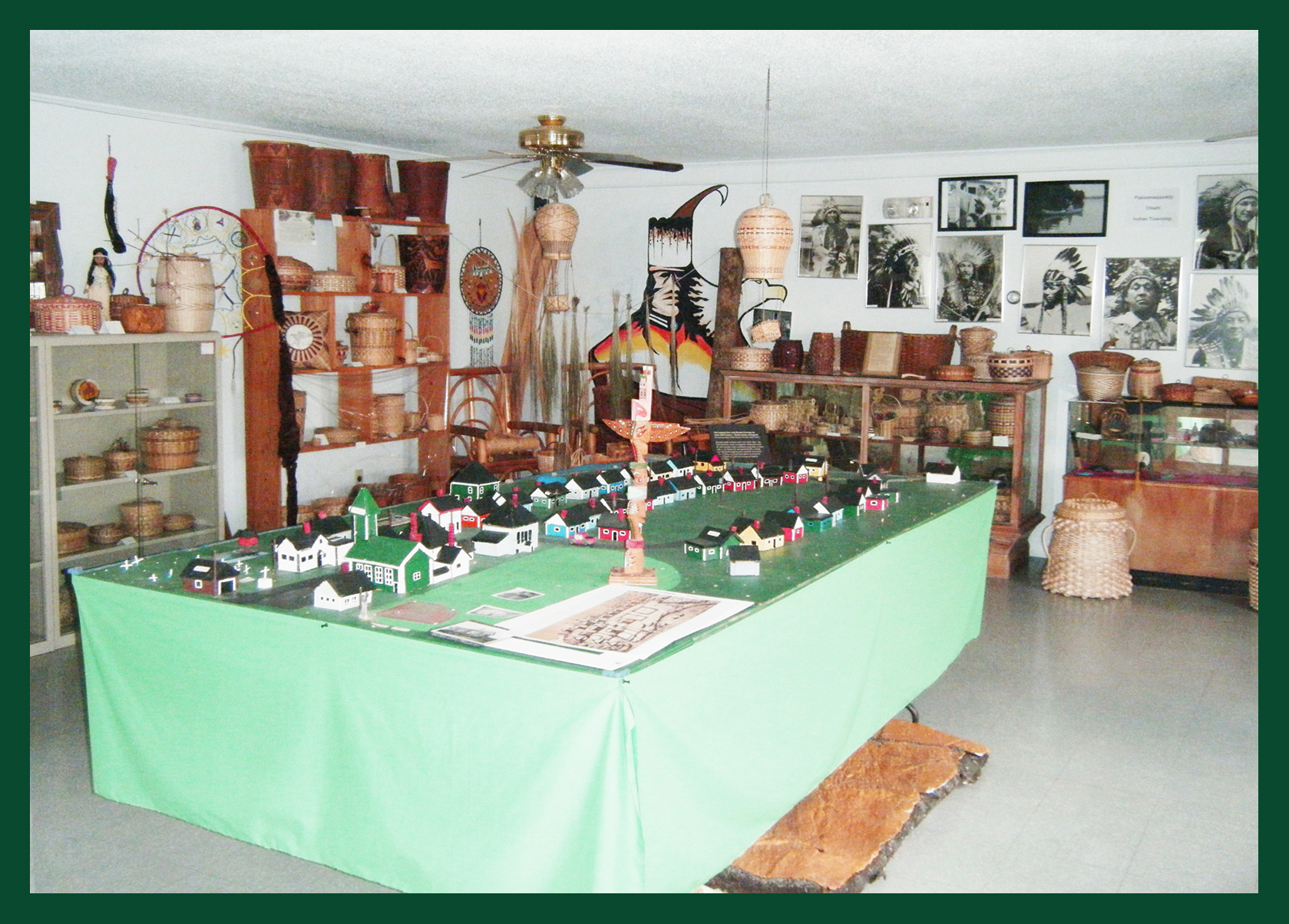 Open

by request, is the Passamaquoddy Cultural Heritage Museum on Indian Township. The displays that this little museum has are sure to earn the visitor's interest and respect. There are all types of native baskets, items of birch bark, paintings, photographs as well as items for sale.


September and October

here are the prime scenery months. The views from Route 9 with the endless changing shades of red throughout the blueberry barrens is something even we take a ride out to see. Later this year a museum will be opening in Washington County to share the wild Maine blueberry history. Another day trip follows Route 1 to the Million Dollar View in Weston and then moves on to Houlton, all of which makes it well worth the drive.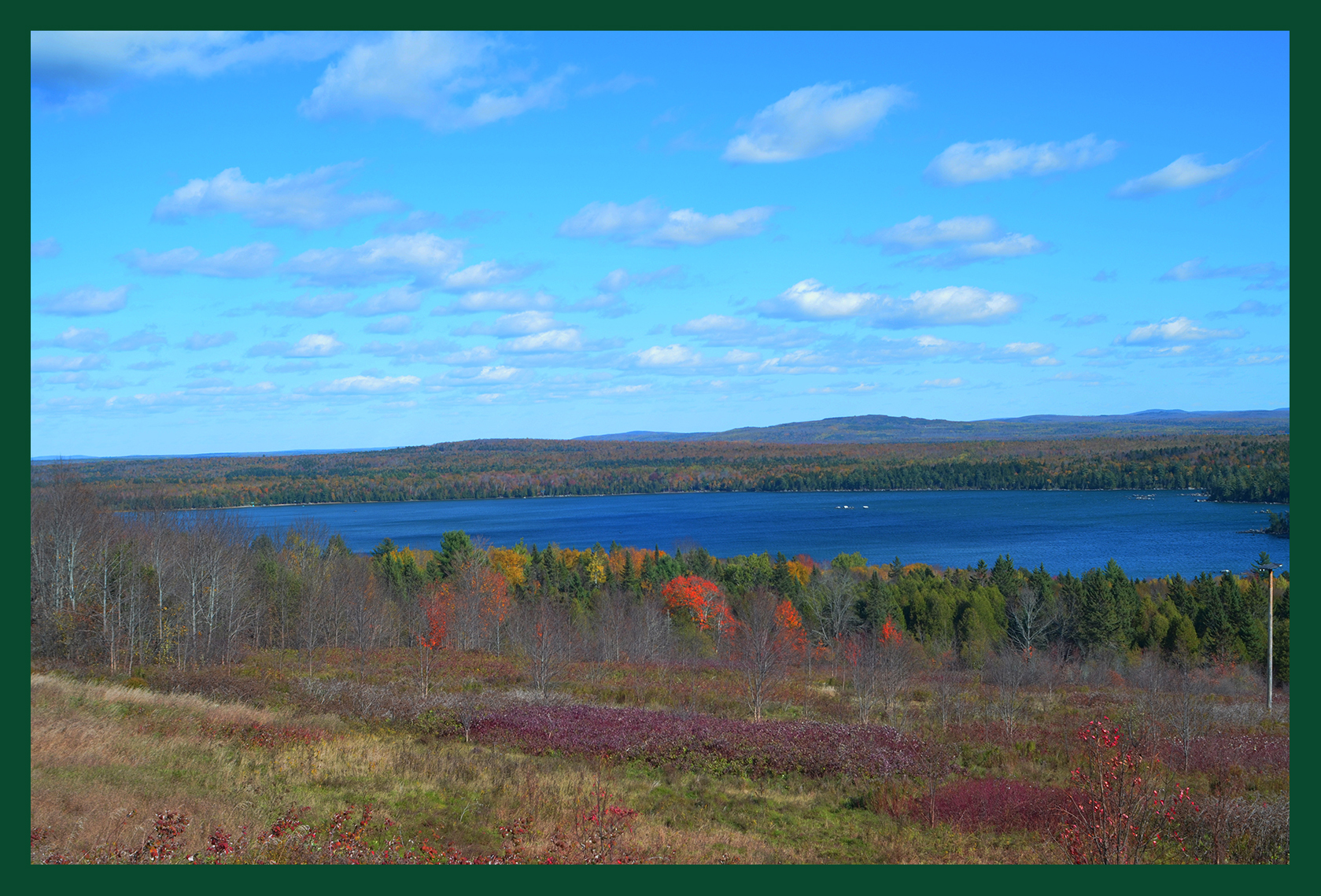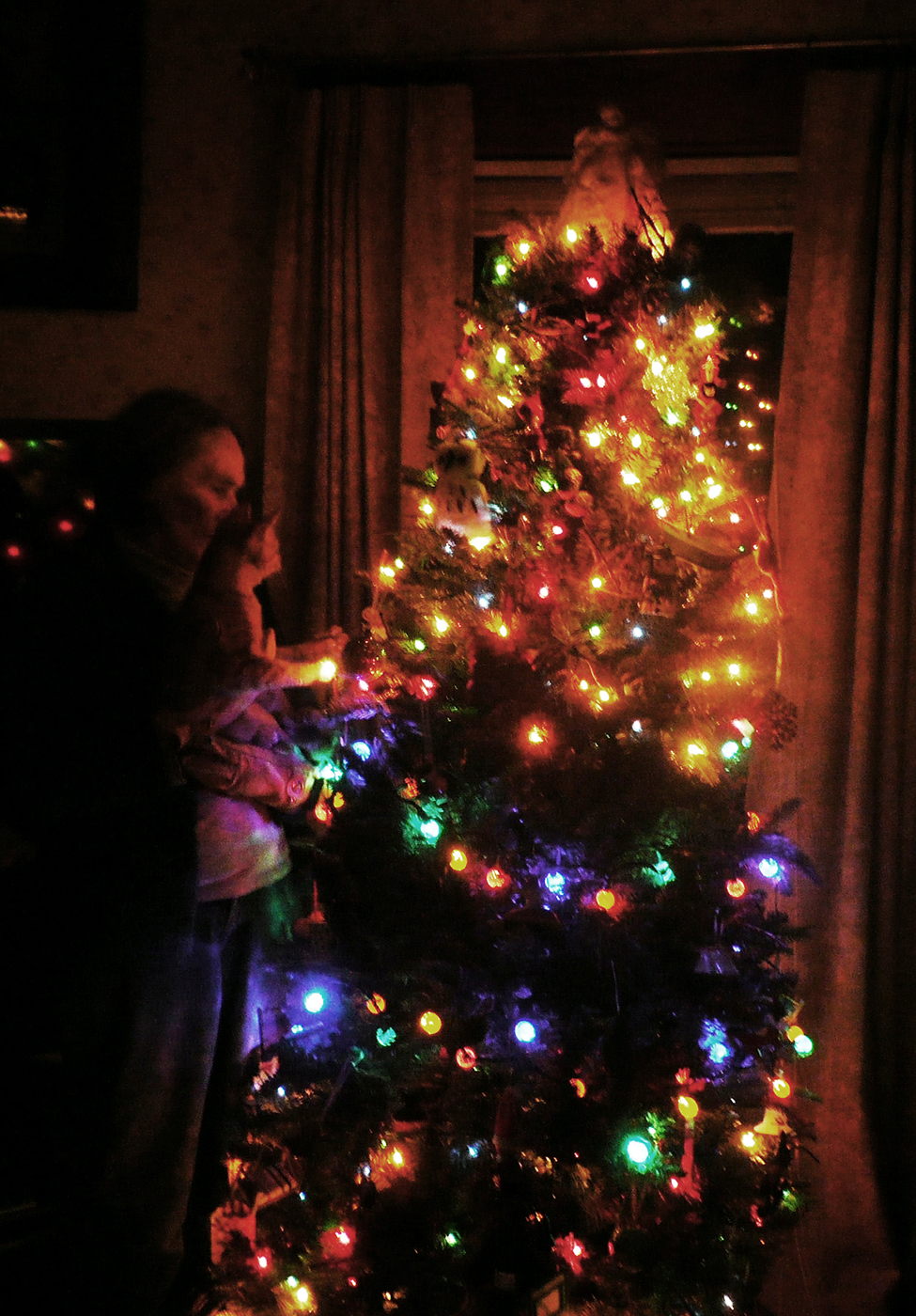 Area Activities Scheduled for 2022


Annual Downeast Birding Festival-May 28-29;Grand Lake Stream Folk Art Festival-July 30-31;Chocolate Festival St Stephen NB-August; Salmon Festival Eastport-September; Pirate Festival Eastport-September; Annual Town of Waite Yahd Sale-Septembuh.